---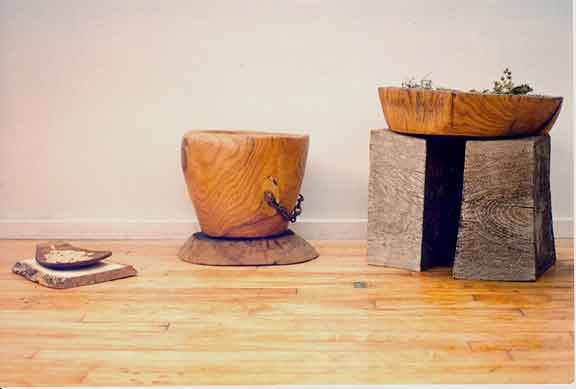 ---
Rice & Alms & Incense
1992 Installation
Bowls
Catalpa, Chain, Rice & Herbs
48" X 18" X 24"
---
A small shallow bowl, marked by a hand print and layered with rice.
A medium sized bowl, with a chain attached and filled with currency.
A large, flat bowl, raised up and adorned with four herbs; tobacco, cedar, sage and sweet grass.
'You gotta serve somebody'.
---
Peter Cooke * 1233 Mount Maxwell Road * Salt Spring Island, BC V8K 2H7 * (250) 537-4617
---
Back to: Main Page Site by:BookBill